Don's Story
As a little boy I always seemed attracted to different sounds!
I was an orphan. In 1966 while in foster care, I heard the Beatles' song on the radio "Love Me Do" and my whole focus became the sounds coming out of that little box! Up to this point in life I was in and out of special schools since I had been born with Cerebral Palsy. So there I was, in leg braces, dancing to the sounds from my best friend: the radio. I tried to sing along, but my speech was slow and it didn't sound good at all! I tried to be as "normal" as normal was. My foster family was a big family and I always felt lost and alone without my radio and my music. I was just little boy alone knowing some day I'd be leaving.
That day came.
I was placed in a place called "Hill Crest Receiving Home" where I began to withdraw into the place where the music was in my head since I had no more radio.Abuse was rampant and to this day, I still have nightmares.
1967 I was placed in a home with foster parents who later wanted to adopt me but only if I gave my consent. This was the first time I had ever been asked what I wanted! There was music and laughter, a dog and a older brother named George, a sister Beth - I was home! My parents demanded that I be treated as though I had no disability.
When I saw Glen Campbell on the TV. Well! that was it - I decided I wanted to be a singer and play the guitar! At 7 years old I took guitar lessons, choir and band until I was 18. I had a dream and that dream has been a long painful and glorious journey. I have been mentored by J.J Cale, Willie Nelson and the late Waylon Jennings. I remember Waylon saying "Son, just relax,have fun and keep it simple" (that was in the 1980's at the Craven Jamboree in Saskachewan, Canada). I was 21 and the fans and the excitement were awesome and boy, did we party! I had no one to look out for me (my Dad didn't approve of the music gig so .......) I just went with what I believed and what the agents and promoters were telling me. In 4 yrs I was broke and disillusioned and on drugs and ...a real mess! I went home to California. I realized my mistakes in the early years, I just wanted to play and thought people would be fair and honest...naive as I was.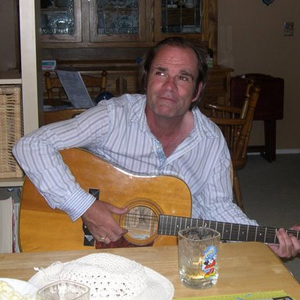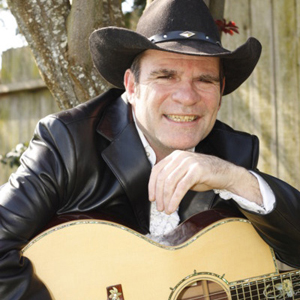 1985 I had gotten married and did the 9-5 paying bills - "what was that" I learned...a hard lesson. I was 25 and had already been on a whirl wind of music and drugs and so many women I couldn't count half of them. I understand now what this business could have been with a good management team, but back then everybody was scratching to get by. There were no pro tools and "fake it till you make" it attitudes. I can sing a 4 octave range dead on pitch. Today music is for younger Barbie and Ken dolls (some are great and deserve the accolades) but I know the money made today is 20 times more then when I was doing my thing. I am now back to doing things a bit more business like because of "MUSIC IS MY LIFE" MY 5 SONG EP DON HALEY "THE CALIFORNIA KIDD". I did get airplay on the Wolf 97FM in Prince George B.C. Canada in 2000. I hope to someday say when asked "Did you have fun doing the music and the road?" "Hell yes! Why do you think I'm still here?" Look for more of my songs in 2009 around March.
My life has been a long road, having Cerebral Palsy, with many highs and a lot of lows. At 49 the dream is still bright. I smile when I see Anita Athevale on You Tube making her dream come true. I remember when she was 14 at the Urban Coffeehouse in Prince George B.C. getting up on stage and all nervous telling her "Relax have fun, keep it simple". In '96 she has since done great!

I have taught so many young kids some have gone on to do well.I'm currently fighting back problems associated with my Cerebral Palsy and I'm improving slowly. I am doing a lot of networking and I know a comeback is just around the corner. I have so many people who helped me Frederick Picard, Rick Tippi, Bill Starrett, Suzanne Gitzi, Carol Gas at the Wolf 97FM in Prince George - the list goes on..... Big !!!!
Thanks to those who schooled me: Willie ,the late Waylon Jennings who's passing rocked my world. Martin Robert who produced my 1st CD, Mac Wiseman who gave me my first Martin guitar (his by mistake), the late Frank Ross (my Guitar teacher for 10 years) and mostly my family for helping through some real serious things - and mostly God whose always pulled me back to faith through song.
Don